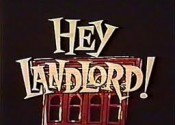 NEW MONEY AVAILABLE FOR DOWN PAYMENT ASSISTANCE
As we reported in an earlier blog, Kentucky Housing Corporation (KHC) received $3,000,000 from the National Mortgage Foreclosure Settlement Fund to offer a new mortgage program for down payment and closing cost assistance (DAP). This program is only available untiul these funds are gone.
The terms being offered are truely remarkable, even in the period of low interest rates. KHC is offering:
BORROWER QUALIFICATION
1% interest rate amortised over 30 years provide

Borrower's income is $124,775 or less
The home buyer has experienced a foreclosure and credit qualifies to purchase another home
Certain other terms....
PROPERTY QUALIFICATION
The property must be foreclosed on or
The newly constructed or existing property must have been on the market for sale for at least 6 months
INFORMATION
For more information contact one of Metro1's agents at 502-254-9600